I've Been Keeping a Secret
Oct 09, 2022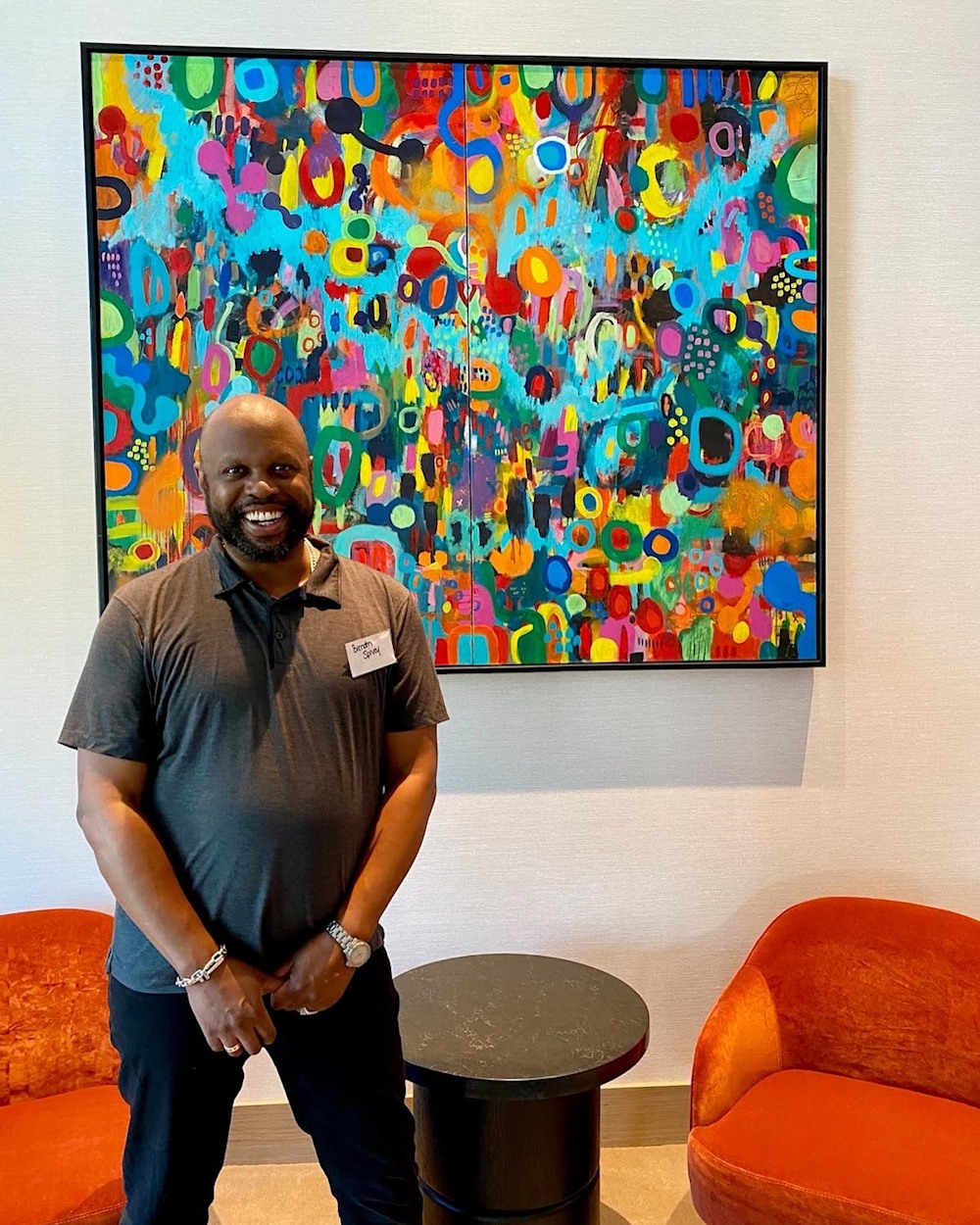 Yesterday after almost 3 years of waiting I got to view my painting Kinetic in it's forever home. The new Hilton Tower hotel in downtown Columbus hosted an artist reception for the artists who were selected to be part of their permanent collection.

As I arrived to the hotel 4th floor for the reception the anticipation grew because I had no idea where in this huge tower my painting was but I was ready to see my friends and fellow artists. Well no sooner than I pass the check in desk and rounded the corner, there it was proudly and prominently displayed in the area where the reception was being held. You could have knocked me over with a fist full of corn at that very moment.

It was surreal to me. There it was, something that I created with my own hands and my heart on permanent display for everyone to see. I can't tell you the amount of times I've walked the hallways of the existing Hilton hotel and been inspired by the art collection they have. Now I get to be that inspiration for someone else in the adjacent property.

It doesn't stop there. The hotel has used this painting for other things, one being their signature fragrance candle and their catering cards.

I took the chance to walk home from the reception just to let it all sink in. There was such a feeling of gratitude for the love and support of those around me in person or virtually. My faith bucket is overflowing.

I encourage you to book a room at the Hilton Tower Columbus Downtown and see the absolutely stunning hotel, art collection and more.